Current Featured Selection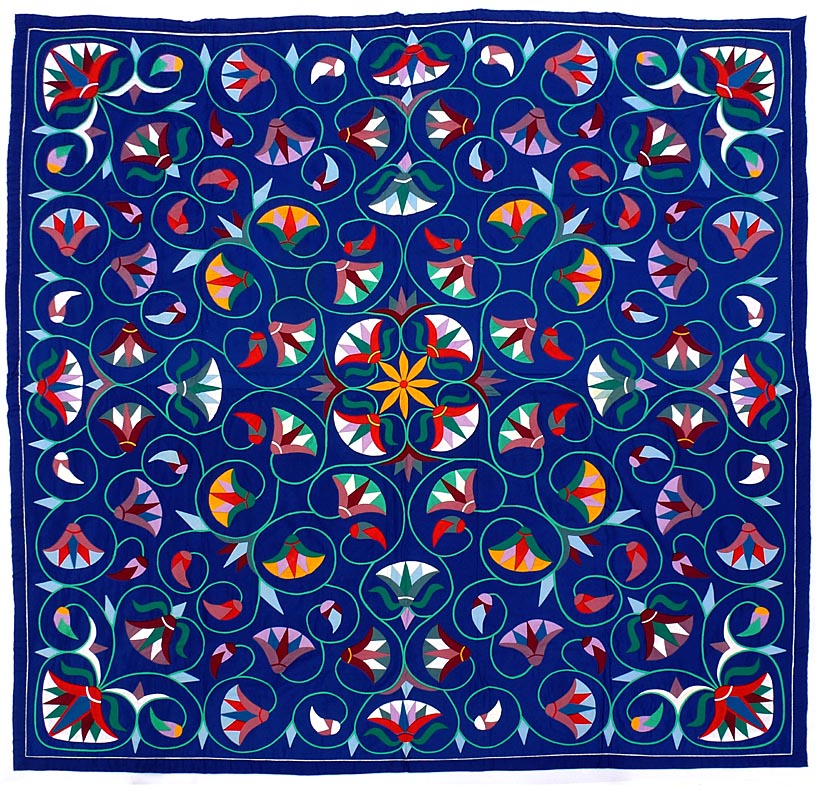 This is a beautiful large applique quilt with an intricate, one of a kind design. From the last quarter of the 20th c., probably the 1980's, it is made from cotton, with a lightweight cotton canvas back and no batting. It measures 84 1/2" by 84 1/2". The applique stitches catch the front to the back, it is not separately quilted. The top edge is hemmed under as a binding. There is one small, very faint discoloration that we could only find outdoors in strong light. Otherwise it is in crisp, unwashed, near mint condition. The price is $2500.00. Inventory Code: CWAS. Elaborate applique quilt ... Closeup of center ... One corner ... Second corner ... Third corner ... Fourth corner ... Closeup of faint discoloration ... Closeup with corner turned back ... Back view ... With a yardstick for scale.



The regular price is $2500.00.
The feature sale price, for a limited time, is $1750.00.


This sale was posted June 2, 2021. The sale prices are
only
good until sold or until we post a new sale.
If you have
registered
for updates, you can automatically receive an e-mail notice of new sale items.
Register to receive updates when we add new items.
Your information is confidential. We never release it to others. Privacy policy.
Required Fields

If there is any problem with registering, please

Home Page | Site Guide | Top of page | Inventory | Ordering | Contents | Search
What's New | Using the Site | Resources | Featured Sale | Contact Us


Comments:
Artisans: Matt Lippa or Elizabeth Schaaf
(256) 886-2809 (9AM - 5PM Central Time Only please.)
Copyright © 1995-2021 Artisans. All Rights Reserved.