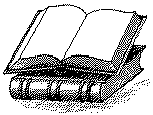 The Los Angeles Watts Towers,
by Bud Goldstone and Arloa Paquin Goldstone.


The Los Angeles Watts Towers
by Bud Goldstone and Arloa Paquin Goldstone

Paperback, published November 1997, Getty Center for Education in the Arts; ISBN: 0892364912. 120 pages, 8 x 10 inches, 75 color and 29 b/w illustrations.

Our Review


As I read through this book, I kept scratching my head and wondering more and more why, with all the time I have spent in LA over the years, did I never visit the Watts Towers. Let me tell you, thanks to the writing of Bud Goldstone and Arloa Paquin Goldstone, it sure is on my list of things to see now.

This well written and photographed book tells some of the story of the Tower and its creator - Simon Rodia. It is part history, part art book, part architecture, part engineering, and part biography. While it is beyond the scope of this book to go into complete details on any of these areas, it covers them all well. Concise, and interestingly detailed, it gives enough to whet the appetite for further study; and provides some suggestions on where to go for that.

Through quotes and interviews with a variety of individuals with varied backgrounds, one gets many points of view shared about this construction and the person who did it. Through archival photos and timelines, one can see the progression of the work, place it in time and space, and get a feeling on what it has taken to preserve it.

The following table of contents shows the scope of this work. It includes: What are They?, The Life of the Artist, Building Techniques, Adorning the Towers, Watts, Saving the Towers, Once in a Million Years, Suggested Reading, and Champions of the Towers.

The writing is clear and provides a middle of the road presentation. It leans not so much toward presenting a particular point of view as to giving a well rounded overview - flushed out with many details and illustrated with appropriate drawings and pictures.

And oh, those photos. They do tell a story. Some are just exceptional, many are unexpected. The book is good. We recommend it, but also even if you don't buy, it, suggest you try to make time for a visit to Watts Towers if you are near. If you do get the book, this suggestion will be superfluous.

Publisher Writeup


The Watts Towers, located in south central Los Angeles, are the monumental work of one man: Simon Rodia. Born in Ribottoli, Italy circa 1879, Rodia immigrated to the United States when he was approximately fifteen. In 1921, he purchased a triangular-shaped lot on a dead-end Los Angeles street, alongside a railroad track. For the next thirty years he worked single-handedly - without machine equipment, scaffolding, bolts, rivets, welds, or drawing board designs - to build the seventeen sculptures that constitute the Watts Towers.

Construction worker by day and artist by night, the unschooled Rodia adorned his towers with a diverse mosaic of broken glass, shells, pottery, and tiles. The tallest of the towers stands 99 1/2 feet.

After Rodia moved away in 1955, the Department of Building and Safety ordered the Towers demolished, but a group of citizens - including Bud Goldstone - fought successfully to save them. Five years later they were designated a Cultural Heritage Monument by the City of Los Angeles, and since 1986 they have been the subject of a conservation effort involving city employees, the Getty Conservation Institute, and the Los Angeles County Museum of Art.

The Los Angeles Watts Towers recounts the story of Rodia and his creation, as well as the considerable history of the Watts area itself. Other chapters discuss Rodia's building techniques and materials, as well as the conservation efforts underway at the site. Visitors to the Towers and the armchair traveler alike will enjoy in this in-depth look at Rodia and his singular creation.

Bud Goldstone has been involved in the preservation of Simon Rodia's Watts Towers since 1959, calling upon his 40 years of professional experience as an engineer. Arloa Paquin Goldstone has been engaged in historic preservation issues in Los Angeles since 1970, and authored the successful proposal to add the Towers to the list of National Historic Landmarks, a distinction awarded in 1990.

Getty Conservation Institute in collaboration with the J. Paul Getty Museum. Paperback, published November 1997, Getty Center for Education in the Arts; ISBN: 0892364912. 120 pages, 8 x 10 inches, 75 color and 29 b/w illustrations.

All reviews Folk Art and Unusual Antiques for sale


Home Page | Site Guide | Top of Page | Inventory | Ordering | Contents | Search
What's New | Using the Site | Resources | Featured Sale | Contact Us



Comments:
Artisans: Matt Lippa or Elizabeth Schaaf
P.O. Box 256, Mentone, AL 35984 USA
(256) 634-4037 (9AM - 8PM Central Time Only please.)
Copyright © 1995-2008 Artisans. All Rights Reserved.