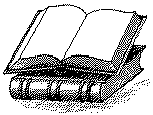 Light of the Spirit: Portraits of Southern Outsider Artists,
by Karekin Geokjian and Robert Peacock.


See a larger picture.
Ordering information
Light of the Spirit : Portraits of Southern Outsider Artists, by Karekin Geokjian and Robert Peacock.

Foreword by Donald Kuspit, introduction by Gerard C. Wertkin. Paperback - 120 pages, Published October 1998 by University Press of Mississippi; ISBN: 157806015X. 10" by 10"

Our Review


This is a short review. With 2 tiny exceptions, all I really have to say is "Good book - buy it, you'll like it". What you get are great photos of some very good art, short to the point bios of 21 artists, a little bit in their own words, and a short well edited paragraph or two about their work. No more needs to be said. The rest is conveyed through the photographs. You'll get a better sense of who these folks are and what they do here than in many long writings.

The two exceptions are the foreword and introduction. As is the case far too many times; these writers state the case for naive or untrained art that goes beyond intellectualism, and then fall back and "talk about it" with a seemingly unbridled intellectual approach.

I was visiting with Benny Carter at his place (he's in this book) who a week or so after the shoot talked about Karekin Goekjian coming over and taking the photos. Benny said the guy seemed to want to convey the feeling and his art. He thought it would be a good book. It is.

Publisher Writeup


LIGHT OF THE SPIRIT: PORTRAITS OF SOUTHERN OUTSIDER ARTISTS By Karekin Goekjian and Robert Peacock
Foreword by Donald Kuspit, introduction by Gerard C. Wertkin

Photographs capture true spirit of Southern self-taught artists.
Gathering twenty-one widely known Southern artists from four Southern states, photographer Karekin Goekjian has captured the vital human connections between the creator and the object.

Working with moonlight, twilight, or a touch of flash, Goekjian photographs each artist and his art in the settings where that creative work occurs--the yards, worksheds, and woods of Alabama, Georgia, Mississippi, and North Carolina.

"Goekjian's photographic art has an intensity that holds its own with self-taught art," says art critic and writer Donald Kuspit. "His photographs have the same aura of direct yet enigmatic statement, conveying the same sense of urgent abstraction and moral emergency."

From Alabama, Goekjian photographed Thornton Dial, Sr., Lonnie Holley, Ronald Lockett, W. C. Rice, Jimmy Lee Suddeth, and Mose Tolliver. From Georgia, Howard Finster, Dilmus Hall, Peter Loose, R. A. Miller, Harold Rittenberry, Jr., Reverend John D. Ruth, and Willie Tarver are included. Mississippi artists included are Burgess Dulaney, A. J. Mohammed, Sulton Rogers and Earl Simmons. And North Carolinians photographed are Benny Carter, James Harold Jennings, Clyde Jones, and Vollis Simpson.

Goekjian's extraordinarily vivid portraits of them in their special environments seem as natural as the clay, metal, wood, and paint these artists use. In a sense Goekjian paints with light. Each portrait produces a surreal effect that parts the curtain on the individual artist's special world and achieves a rare empathy with the subject matter. Drawing on the raw, earthy spirit that infuses these paintings and sculptures, Goekjian creates photos that are works of art in themselves.

Goekjian, a native of Beirut, Lebanon, and a resident of Athens, Georgia, is a photographer whose work has been widely exhibited and is in permanent collections of major international museums.

Robert Peacock, who wrote the artists' biographies and edited this book, has also written PARADISE GARDEN: A TRIP THROUGH HOWARD FINSTER'S VISIONARY WORLD and SLEEP: BEDTIME READING. He lives in New York City. Gerard C. Wertkin is the Director of the Museum of Folk Art, New York City, and a professor at New York University.

OUTSIDER ARTISTS IN THEIR OWN WORDS:

"Why do I make art? I don't know why I do art. For fifteen years of my life I wouldn't give you two cents for all the art on earth. I didn't even finger paint when I was in school." - BENNY CARTER, North Carolina
"I PAINT with my brush, 'cause that's why I got it and that brush don't wear out. When I die, the brush dies." - JIMMY LEE SUDDETH, Alabama
"Howard Finster is a second Noah, to reach the world before it is too late. I am having more success in a way than Noah had. The first Noah preached to the world; he didn't get a one of them saved. This is what I am all about here trying to get peace in the world a thousand more years, to live here." - HOWARD FINSTER, Georgia
Foreword by Donald Kuspit, introduction by Gerard C. Wertkin. October 1998, University Press of Mississippi.
Cloth, ISBN 1-57806-025-7; paper, ISBN 1-57806-015-X
All reviews
Folk Art and Unusual Antiques for sale


Home Page | Site Guide | Top of Page | Inventory | Ordering | Contents | Search
What's New | Using the Site | Resources | Featured Sale | Contact Us



Comments:
Artisans: Matt Lippa or Elizabeth Schaaf
P.O. Box 256, Mentone, AL 35984 USA
(256) 634-4037 (9AM - 8PM Central Time Only please.)
Copyright © 1995-2008 Artisans. All Rights Reserved.