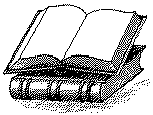 The Art of William Edmondson,
By Cheekwood Museum of Art.

See a larger picture.
Ordering information
The Art of William Edmondson
By Cheekwood Museum of Art.

Foreword by Robert Farris Thompson, preface by John Wetenhall, with essays by Bobby Lovett, Lynda R. Hartigan, Judith McWillie, Rusty Freeman Grey Gundaker and Lowery Stokes. Published by University Press of Mississippi.

Our Review

There is one word that stands out for me in describing this book. That is "refreshed". It is actually physically satisfying to hold, open it and turn its pages, and to view the many black and white and color photographs of the work of William Edmundson.

It is refreshing to see the large number of pictures of his person, environment, and carvings - many with concise and appropriate descriptive comments.

But most of all, it is extraordinarily refreshing to read 75 pages of essays, and a foreword, by several people, which are clear, detailed, expressed simply (not simple), and convey a great deal of interesting and useful material. And all of it done without the writers getting caught up in their own self-important intellectualism. This is one of those fewer times in which essayists in an "art book" seem to actually both understand the art and artist; and are pleased to be able to share that with the reader to enhance his or her own understanding and pleasure; rather than writing for each other or for academics.

This is not to say that Edmundson's work is secondary. Far from it. All of this writing sets the groundwork and creates a backdrop for a closer inspection of his carvings through about 150 pages of extremely good photographs. This is where we really get a taste of his art. And this is where we can begin to feel how refreshing it really is.

If you have any interest in folk sculpture, we strongly suggest that you consider the purchase of this book. It will be a nice addition to your library. (Oh, by the way - read the publisher writeup below. It also hits the mark.)

Publisher writeup
The Art of William Edmondson
By Cheekwood Museum of Art
Foreword by Robert Farris Thompson, preface by John Wetenhall, with essays by Bobby Lovett, Lynda R. Hartigan, Judith McWillie, Rusty Freeman Grey Gundaker and Lowery Stokes Sims
A showcase of works by the Tennessee artist called the greatest folk carver of the twentieth century
A native of Nashville and the son of former slaves, William Edmondson (1872 - 1951) was the first African American artist to be featured in a solo show at New York's Museum of Modern Art (1937). For this exhibition MoMA director Alfred Barr remarked, "Usually the naïve artist works in the easier medium of painting. Edmondson, however, has chosen to work in limestone, which he attacks with extraordinary courage and directness, to carve out simple, emphatic forms." Robert Bishop, the late director of the Museum of American Folk Art, declared Edmondson to be "one of the outstanding folk carvers--if not the outstanding one--of the twentieth century."
Edmondson's first works were memorial gravestones. Later he created animal, human, and celestial figures. His carvings were inspired by his faith, community, and culture. He told the story of how God spoke to him. "I was out in the driveway with some old pieces of stone when I heard a voice telling me to pick up my tools and start to work on a tombstone. I looked up in the sky and right there in the noon daylight He hung a tombstone out for me to make."
Showcasing Edmondson's sculpture and placing it in the mainstream of American art for the first time, this lavishly illustrated volume accompanies a traveling exhibition organized by the Cheekwood Museum of Art in Nashville. In new interpretations that challenge long-held views about Edmondson's artistic naieveté, the essays emphasize his profound and intimate connection to his community and its traditions. Adding immeasurably to the understanding of Edmondson's art are photographs by Edward Weston, Louise Dahl-Wolfe, and Consuelo Kanaga that show the artist in his community and his workplace.
Published January 2000 by University Press of Mississippi. Copublished with The Cheekwood Museum of Art, Nashville, Tennessee. 9 x 11 in., 256 pages, 20 full-color photographs, 190 duotones, preface, foreword, index.
ISBN 1-57806-180-6, cloth; ISBN 1-57806-181-4, paper.
All reviews
Folk Art and Unusual Antiques for sale


Home Page | Site Guide | Top of Page | Inventory | Ordering | Contents | Search
What's New | Using the Site | Resources | Featured Sale | Contact Us



Comments:
Artisans: Matt Lippa or Elizabeth Schaaf
P.O. Box 256, Mentone, AL 35984 USA
(256) 634-4037 (9AM - 8PM Central Time Only please.)
Copyright © 1995-2008 Artisans. All Rights Reserved.